The AvidoTherm feel-good climate
for private and commercial use
Our offer for your living area:
The AvidoTherm feel-good climate:
Generation Change in Heating & Cooling.
Underfloor heating:
Underfloor heating is the basis of comprehensive room temperature control.
Wall heating:
Room temperature control via the walls as a supplement or alternative.
Ceiling heating:
Radiant heat & cooling "from above" for your feel-good climate.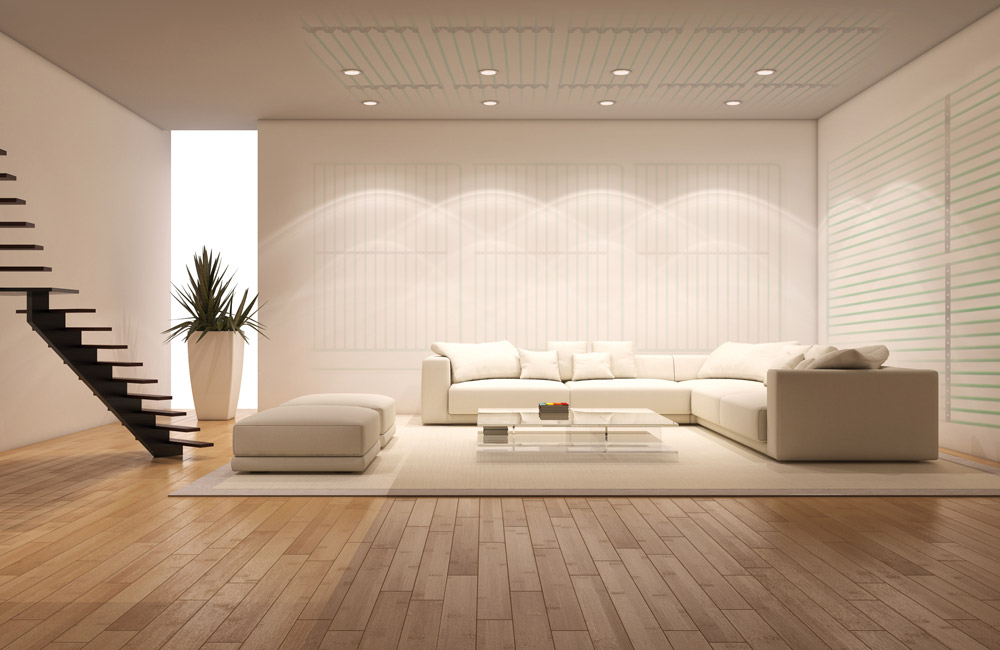 ---
For entrepreneurs, industry, commerce:
Hotels:
AvidoTherm feel-good climate for wellness areas. Recreation rooms, guest rooms.
Hall heating
Our offer for warehouses and production halls of any size.
Workshop heating:
More productivity through a perfect working environment on the shop floor.
Public buildings:
Feel-good climate in schools, official buildings, museums and more.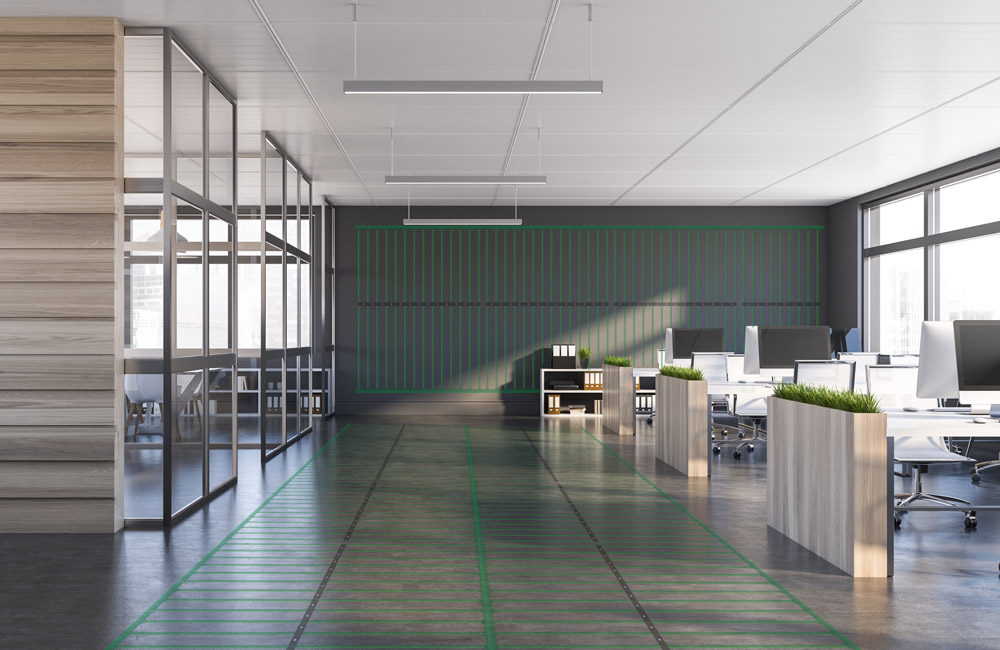 ---
Your advantages with the AvidoTherm feel-good climate
Heating & cooling in one
Our AvidoTherm system is not only suitable for heating a room. You also save on air conditioning.
Even temperature and pleasant climate
Due to the small pipe spacing, there are almost no temperature waves, as with conventional panel heating systems.
Low purchase and energy costs
Compared to the classic heating varieties, the AvidoTherm system is not more expensive, thanks to automated production technology, and at the same time it has much lower energy costs.
"Almost as fast as switching on a light"
The AvidoTherm system creates a comfortable temperature in a short time – twice or even many times as fast as conventional heating systems.
20 years warranty
Many years of good experience have shown that the AvidoTherm elements are reliable. This enables us to offer you a 20-year guarantee.
Can be installed on any wall & any floor.
In drywall, in plaster, directly in the concrete layer or on curved surfaces – the AvidoTherm system is so versatile that it fits in everywhere.
---
Are you interested? Contact us without obligation!
—